Hard disk temperature measurement, SpeedFan
|
freeware
http://www.almico.com/speedfan.php
It shows the computer's voltage, fan speed, temperature, etc. You can also see the hard disk temperature.
Fan speed can be adjusted automatically.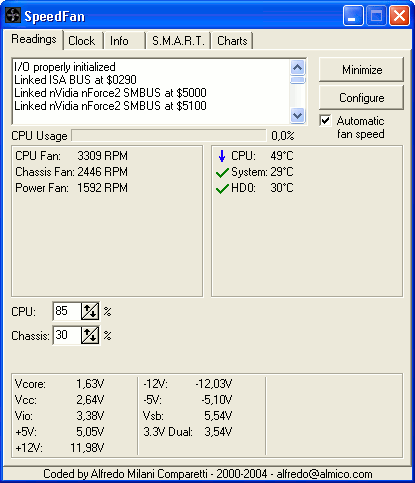 Recommendations
0
If you like the article, please click the heart~ It will be a strength to bloggers (SNS/login/advertising is not related)
Articles you might like
smart stock calculator
Various stock calculators for successful stock investment: profit/loss ratio, profit/loss unit price, purchase quantity, water/burning unit price, unit price required funds, selling price, percentage, etc.